We are pleased to announce and welcome Philippine du Parc Locmaria as Business Analyst to support you in your health & digital projects!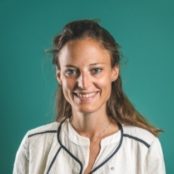 Graduated Magna Cum Laude from Business Engineering at LSM, Philippine has pursued two main interests in her career:
Corporate Finance (M&A analyst at HSBC Paris); and startups (Investment Analyst at MyMicroInvest / Inventures, and co-founder of Inter&Sens).
Being extremely empathetic, her energy and her zest for life are correlated to her impact on your life. She would be delighted to go with you in the extra mile thanks to her analytical skills, her solution-oriented mindset, and her creativity.
She will be responsible to transform all your challenges into opportunities.
You are an entrepreneur active in the digital field looking for help? You are an investor looking for support before or after an investment? Do not hesitate to shoot your message.
beLean.net is at the service of entrepreneurs and investors active in the health and / or digital sectors, offering support in strategy, finance and management