Sanofi Pasteur has used digital twin technologies and Virtual Reality through HakoBio to design their new Evolutive Vaccine Facility. HakoBio online platform is developed by our customer OUAT!
The reasons why Sanofi Pasteur has accelerated the design of its Evolutive Vaccine Facility using digital twins are:
Sanofi Pasteur used digital twin technologies through HakoBio to model its new facility and democratize its concept design to internal stakeholders;
The creation of the concept and process configurations in 3D was achieved in one month, accelerating the conceptual design phase;
The technology allowed Sanofi Pasteur's teams to better visualize the facility layout, reduce design risks and evaluate the feasibility of the process within the space.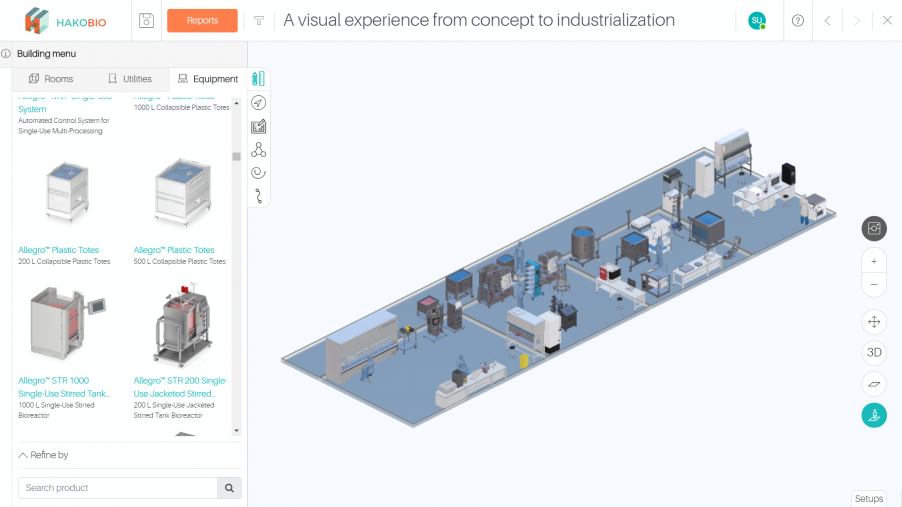 Check out the full article to find out how Sanofi Pasteur integrated Digital Twin technologies into their design process and how they plan to leverage the innovation across the facility lifecycle.
OUAT! has retained our CFO-as-a-Service to support the financing of their growing activities and research. Since one year, we have provided them our expertise and advised them on their business modelling assumptions and financing strategy:
Growth and pricing strategy (pivot from licensing to SaaS model)

Business modelling (cost, pricing policy, …)

Financial and Business Plan

Mixed methods of company valuation

Use of proceeds

Financing strategy (dilutive and non dilutive)

Support for negotiating with banks and investors
Need any support in your funding?
Contact us to get more information: