Thank you for your massive participation in the digital launch of the Brain Innovation Days!
We would also like to thank:
The Brain Innovation Days digital launch event is over, but the journey has just begun!
Let's have a look at the journey ahead! One full year of Brain Innovation exciting audiovisual content, 3 more digital sessions, all culminating in a physical event in October 2021: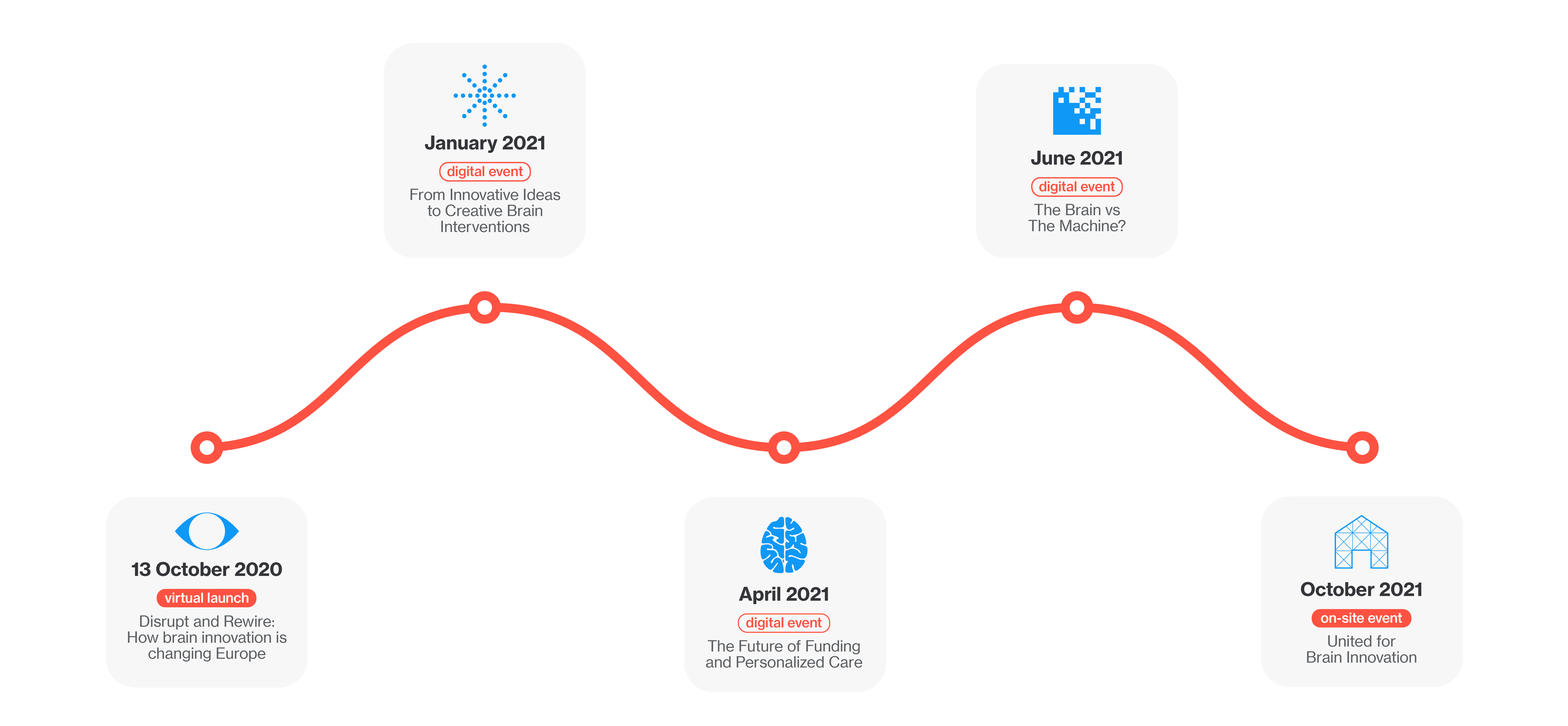 Next step: pitch your project!
Are you a student, entrepreneur, startup or just someone with a brilliant idea?
Take part in the Brain Innovation Pitching Competition!
APPLY NOW TO BIDAYS PITCH COMPETITION
Applications are open until 30 November and the winner will be announced at the BIDays January 2021 session.
Don't miss any future announcements:
Contact us to get more information: