An idea without financing is only an idea, an idea with investment is a business plan. And that is exactly what participating in a pitch competition can offer you. Ask any entrepreneur what is the most challenging thing about launching a start-up, and they are likely to tell you one thing: funding.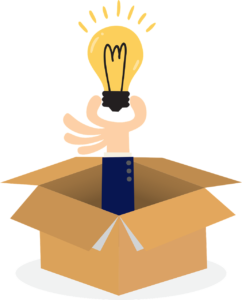 Indeed, raising the funds needed to start a business is time-consuming, challenging and frustrating. you often find yourself in the position where no one knows you and convincing an investor to trust you is difficult. However, you need to get your business going.
Therefore, most start-up founders choose to participate in pitching competitions. In these events, the winner may receive a cash prize that can be used to scale up. But this is just the tip of the iceberg, because even if you don't win the prize, participating in a pitching competition will bring you and your start-up a lot of perks and benefits.
So why should you participate in a pitching competition? What are those benefits?
1. Pitch your start-up to multiple investors
If you think about the idea you have in mind, and then you think about your idea turning into a true business plan… it seems like a very long way to go! However, this competition could shorten the road, giving you the opportunity to be heard by the right people who can invest in you. A pitching competition can not only sell to a group of investors at a time, but it also allows you to sell your start-up to dozens (if not hundreds) of Venture Capital firms (VCs) and Business Angel investors (BAs). Even if you do not win the award, there will be investors seeing your vision and willing to help you achieve this goal, so you will not leave empty-handed.
2. Build strategic partnerships
The people who are listening to you, could even be your clients or even embark with you on the adventure of entrepreneurship. Most small business financing options will provide capital in the form of loans for start-up founders. This means that even if your start-up does not generate any income, you still need to pay the interest. On the other hand, when you attract BAs or VCs to focus on the competition, you also get the funds needed to start the company, but you do not need to repay. Instead, BAs or VC firms that provide funding for your business will require you to get a certain percentage of the start-up's income. In order to ensure that they do get a return on their investment, these BAs and VCs will work with you by acting as your business mentor… this is what we call "smart money".
3. Gain valuable media exposure
If you are chosen as a finalist, it will be helpful to share in the media exposure the pitch competition gets as the organisers of the contest promote this event to investors and other entrepreneurs. Also, many well-known media may report these events and focus their attention on the different start-ups competing for the event.
4. Receive expert feedback
You can benefit from various opinions of experts. Your pitch will be followed by a Questions & Answers session, the best opportunity to receive feedback from judges about your company. They will help you spot potential gaps in the start-up that may cause major errors in the future and cause your pain. Their feedback will give you the opportunity to resolve these gaps, thereby minimising (if not, delete them completely) these unwanted instances.
5. Analyse your own idea
Presenting your idea in front of professionals who could help you to get your business off the ground, will inevitably make you do a thorough analysis of your plan and realise what are the weaknesses, ways of improvement or if you are focusing on it in the right direction. It will make you think about your idea from a more business and realistic approach to start working.
You can find here some tips and tricks to dominate any of the top start-up pitch competition.
So what are you waiting for?
Join us on the Brain Innovation Days Pitch Competition! Are you part of a start-up or scale-up in the brain area? Are you a scientist, neurologist, psychiatrist, person living with a brain disorder, caregiver or someone with an interest in the brain, with a great idea and a business plan? Don't pass on these perks and benefits and take part in this round of pitches. The application process is currently underway and is open until 30 November 2020.
This pitching competition will boost your project, offer you local and international visibility, increase your brand awareness, and give you access to our wide network!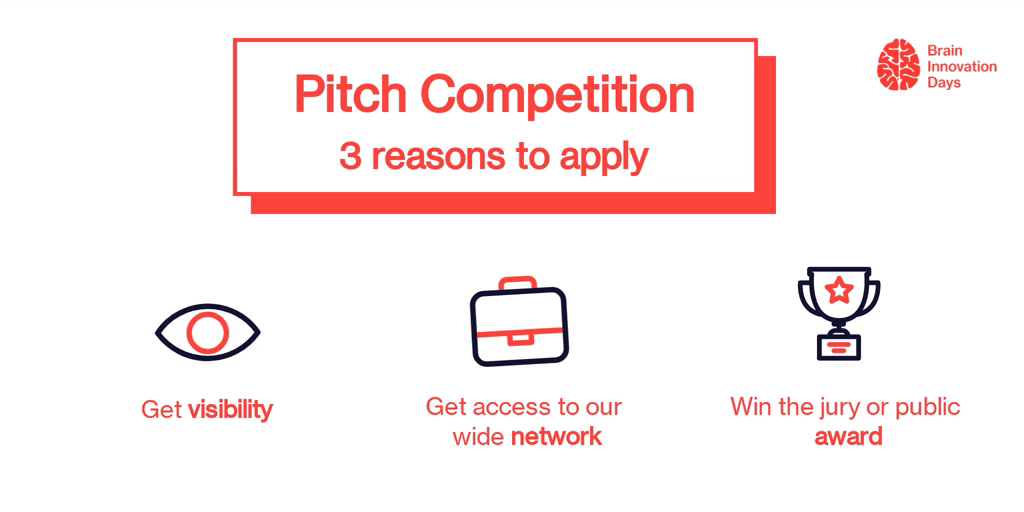 Join the Brain Innovation Days Pitch Competition to:
Get visibility
Get access to our wide network
Win the jury or public award
Both the European Brain Council and beLean.net offer a wide network of contacts and key stakeholders that can unlock the doors to success for your existing start-up or idea. Through the Pitch Competition, you will be provided visibility to this network… even more so when successful!
If these reasons are not enough, what do you think if we tell you "Dream Big"? Exactly, with hard work, your idea becomes a real business to which you dedicate your professional life, living from it. Confucius already said it: "Choose a job you love, and you will never have to work a day in your life." As a prize for participating in a pitch competition, among others, it is not bad at all, isn't it?
Sources:
Contact us to get more information: