OUAT! recently raised 500k€ with the Innovation Fund. The capital infusion will support the further development of HakoBio and the roll out of the software to new clients.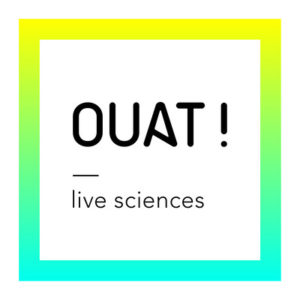 OUAT! aims to facilitate the digital transformation of the life sciences industry. In increasingly intelligent and connected factories, OUAT! enables the men and women of the biopharmaceutical industry to achieve operational excellence using virtual reality technologies.
HakoBio, the intuitive 3D platform of OUAT! enables to create and operate the digital twin of a factory and to achieve operational excellence throughout its life cycle. This platform is dedicated to the biopharmaceutical industry and contains a database of more than 1000 specific equipments. It brings a gain in time and efficiency in the development of a production chain. It is used for planning and visual simulation of processes, for immersive learning and for interactive, simplified and centralised data management.
Innovation Fund invested 500k€ in OUAT! on December 3, 2020 to fund the further development of HakoBio and the roll out of the software to new clients.
With their team of 18 persons, Nicolas Vertommen and Matthieu Egloff have already convinced big players of the biopharmaceutical industry (Pall Life Sciences, GSK, Sanofi Pasteur, Merck, …) and aim to become the European leader in that domain. OUAT! is already supported by the Brussels Region (hub.brussels, Innoviris, SRIB), the European Commission and My Innovation Center.
OUAT! has retained our CFO-as-a-Service to support the financing of their growing activities and research. Since one year, we have provided them our expertise and advised them on their business modelling assumptions and financing strategy:
Growth and pricing strategy (pivot from licensing to SaaS model)

Business modelling (cost, pricing policy, …)

Financial and Business Plan

Mixed methods of company valuation

Use of proceeds

Financing strategy (dilutive and non dilutive)

Support for negotiating with banks and investors
Need any support in your funding?
Contact us to get more information: