The Walloon Region Government to support the development of treatments at Novadip with 9.4M€ of non-dilutive funding
Novadip Biosciences, a clinical-stage company developing treatments to regenerate damaged tissues in patients with significant unmet medical needs, has announced that the US Food and Drug Administration (FDA) has granted the designation of Rare Pediatric Disease and Orphan Drug designation for NVD-003, a cell therapy for the treatment of Congenital Pseudarthrosis of Tibia (CPT). CPT is a fracture of the shin that does not heal properly on its own and is present at birth or manifests in early childhood when starting to walk.
The Government of the Walloon Region is providing 9.4M€ of non-dilutive funding to support two programs:
Autologous program: 5.7M€ to support the next stages of development of NVD-003 product
Allogeneic program: 3.7M€ to reinforce NVD-X3 product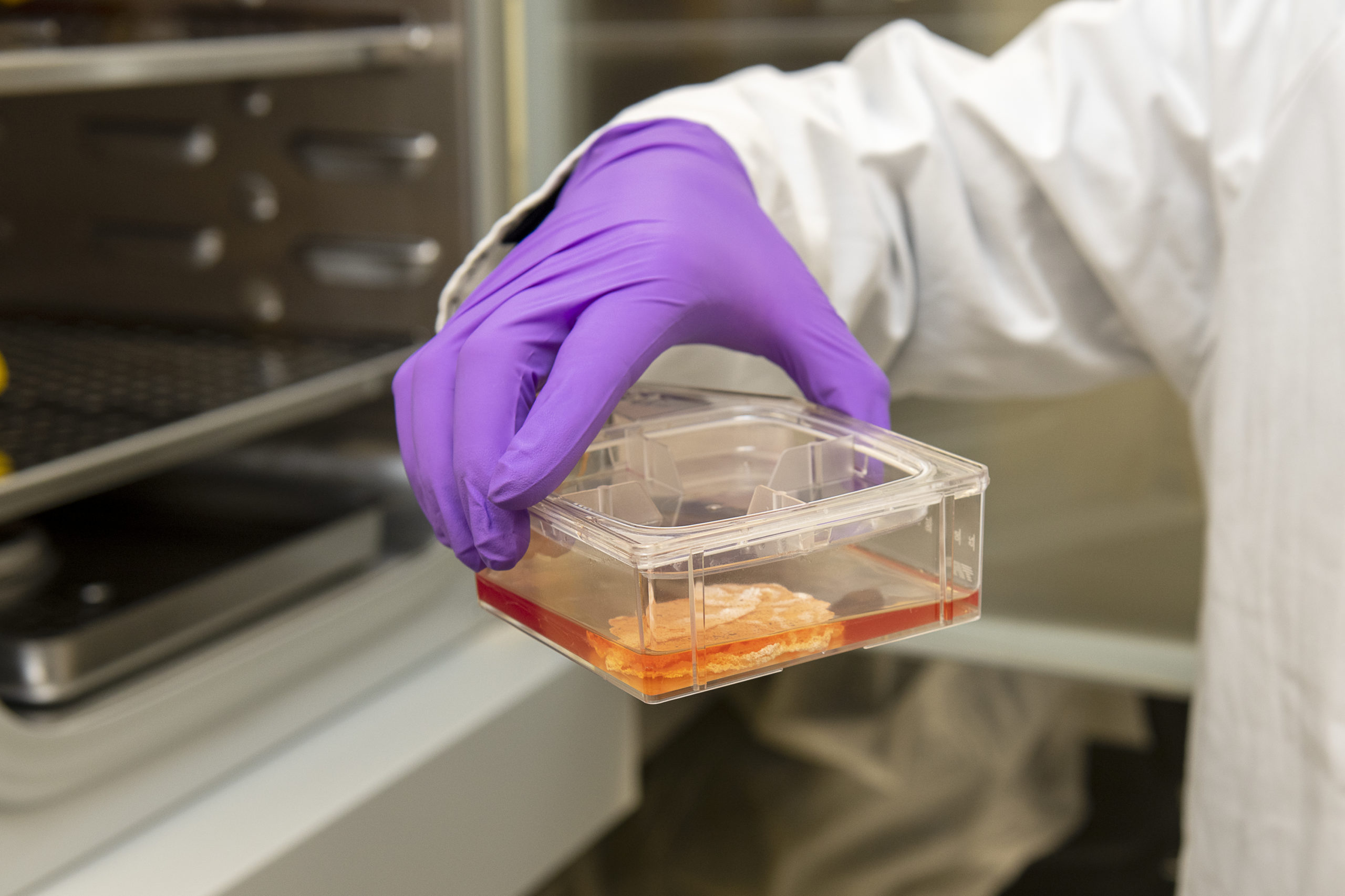 1) Development of the autologous program NVD-003
With the support of the Walloon Region, Novadip will be able to expand and consolidate its product platform, including NVD-003 for CPT. Orphan status for NVD-003, which is now recognised by the FDA, will allow Novadip to benefit from incentives such as accelerated development, regulatory support, market exclusivity, and reduced registration costs. It will also facilitate access to broader clinical indications that are attractive in terms of market potential.
Novadip has demonstrated the potential of its technology in CPT, including a case study in a five-year-old boy who had failed previous treatments.
A clinical trial is expected to start in 2021 and all the manufacturing, scientific expertise and operations remain in Wallonia, Belgium.
2) Development of the allogenic program NVD-X3
With the help of nearly 4 million from the Walloon government, this second direct derivative of NVD-003 could be produced on a large scale and therefore, be proposed as first-line treatment in a large patient population.
The objective of the program is to allow the clinical development of this product within 2 years.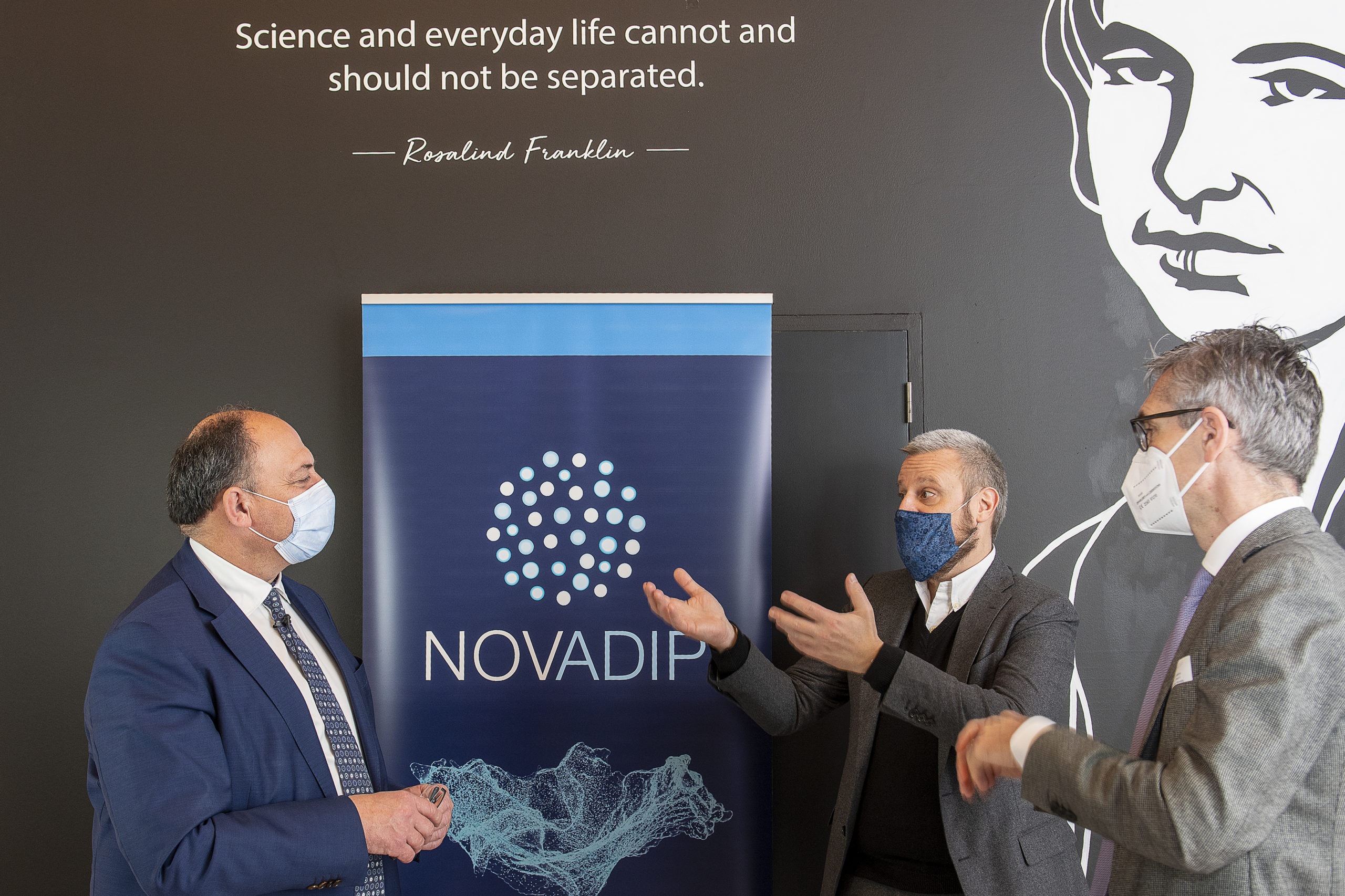 To mark the occasion, the Directorate-General for Economy, Employment and Research of the Walloon Region Government, Minister Willy Borsus, visited the offices and manufacturing facilities in Mont-Saint-Guibert where these novel treatments are being produced that could potentially transform the lives of children that currently have not treatment options.
Denis Dufrane, M.D., PhD Chief Executive Officer of Novadip Biosciences, stated that CPT has always been amongst the most difficult diseases to treat for orthopaedic specialists and appreciates the support of the Walloon government in supporting the growth of highly skilled employment and making to continue to further enhance Wallonia's reputation for scientific expertise nationally and internationally.
The Minister said that "the biopharmaceutical sector is thriving in the Wallonia region (Belgium), forming a key part of the local economy. There are around 170 companies within the sector that operate in the region with more than 15,000 jobs, including nearly 4000 in SMEs. These numbers have seen significant growth in recent years, highlighting continued momentum in the industry".
Novadip has retained our CFO-as-a-Service to master its HR processes with:
a user-friendly ERP;
a good e-learning system and;
a real back-office support.
Need any support in your funding?
Sources:
Contact us to get more information: