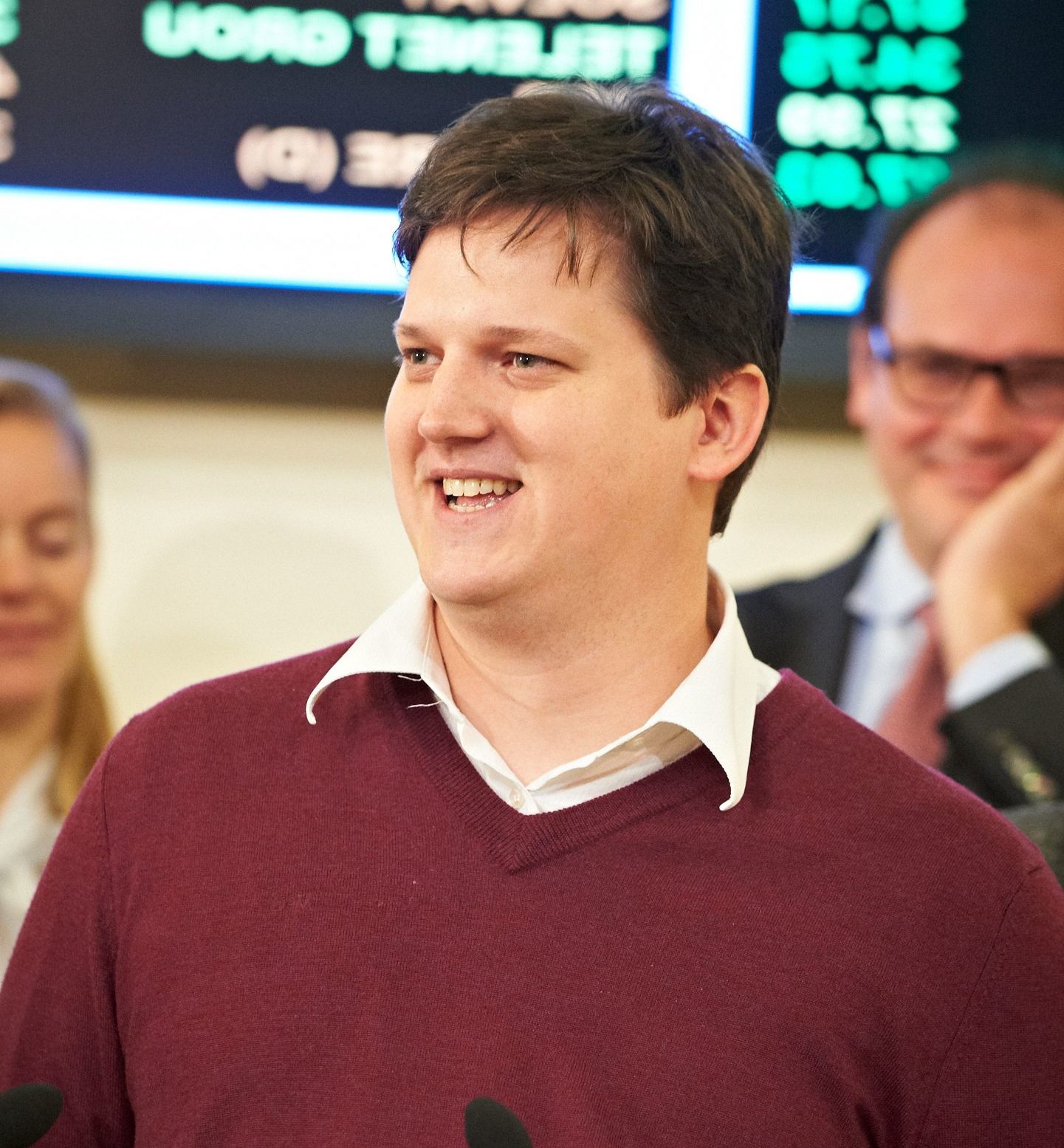 Odoo company founder, Fabien Pinckaers, has been named "Manager of the Year" 2020 by the economic magazine Trends-Tendances. He has thus become at 41 years old the youngest winner of this prize, which is now in its 36th edition.
Fabien created Odoo in his student kot 16 years ago. The company now offers a fully-integrated management software suite for SMEs with tools such as CRM, accounting, website and e-commerce creation, …
In the past years, the company based in Grand-Rosière in Walloon Brabant has grown exponentially. Today, Odoo:
employs about 1.200 people (58% more than a year ago);
has 7 subsidiaries around the world;
counts almost 6,5 million users;
has reached a turnover of 95 million euros in 2020.

Fabien Pinckaers, sometimes known by the nickname "the Walloon Bill Gates", has made Odoo get established faster and faster in the market, since he has 1.000 recruitments planned for 2021, 50% in Belgium. His goal is to reach the level of the big ones such as SAP, Oracle or Microsoft Dynamics.
We are proud to be Odoo's partner since 2014. Since 2008, we have deployed its ERP in more than 15 biotech and medtech:
We have mastered their growth by developing and improving processes in:
Lead to Cash (CRM, sales, invoicing, payment follow-up, …)
Procure to Pay (supply chain, inventory & warehouse management, purchase, …)
Issue to Complete (manufacturing, MRP, traceability, quality, …)
Hire to Retire (HR, admin, …)
Record to Report (accounting & controlling, P&L, budget vs actuals, cash flow statement, …)
In parallel, with our CFO-as-Service, we have played the role of part-time CFO and have supported our clients in:
Modelling of production (Cell Therapy Production, mAbs and Vaccine Production Costs, …)
Enterprise valuation
Support in the funding process
Pricing
…
Need support in the deployment of an ERP that suits your needs?
Sources: L'Echo (2021), Trends-Tendances (2021)
Contact us to get more information: