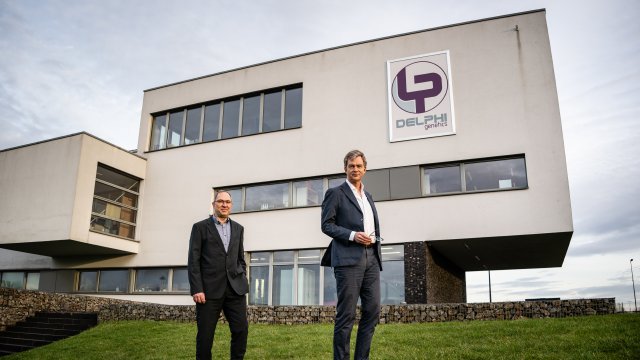 Catalent Pharma takes over Delphi Genetics. The Gosselies BioPark will be its European Center of Excellence in Gene and Cell Therapy.
Delphi Genetics is one of ULB's oldest spin-offs, created twenty years ago. The company, which employs around 40 people, is a pharmaceutical subcontracting company (CDMO) specializing in cell and gene therapies. Its mission is not to develop treatments, but it has the expertise to build all the tools needed to develop a drug. Delphi has also launched a research program for a treatment against Covid-19, based on gene therapy.
Catalent Pharma is the leading global provider of advanced delivery technologies, development, and manufacturing solutions for drugs, biologics, cell and gene therapies, and consumer health products. The company employs over 15,000 people, including approximately 2,400 scientists and technicians, at more than 45 facilities, and in fiscal year 2020 generated over $ 3 billion in annual revenue.
With a valuation of $ 20 billion and a very strong growth, Catalent group had already made a name for itself by buying MaSTherCell, another CDMO from Gosselies specializing in the production of cellular material, a year ago for $ 315 million. At the end of October, the American giant had continued its investments in Brussels South Charleroi BioPark with the acquisition of the cell therapy production subsidiary of Bone Therapeutics for an amount of 12 million euros.
Catalent Pharma wishes to make its three companies in the BioPark in Gosselies the group's European Center of Excellence in these new approaches to medicine.
Sources: Catalent (2021), Delphi Genetics (2021), L'Echo (2021), RTBF (2021), Trends-Tendances (2021)
Delphi Genetics retained our part-time CFO services to support the finance and administration aspects of their growing stage in the past:
Accounting and Controlling

Manage Closing

Budget vs Actuals reporting

Manage the financial aspects of Grants

HR and Admin

Manage the HR administrative aspects
Need any support in finance management?
Contact us to get more information: