Imcyse raises €21M and opens its capital to its new American partner, Pfizer.
Very good news for the Liège-based biotech company Imcyse. Indeed, the biotech has developed an active immunotherapy technology that allows to tackle autoimmune diseases such as multiple sclerosis, type 1 diabetes or rheumatoid arthritis. A licensing agreement has just been signed with Pfizer, who have been collaborating together since 2017.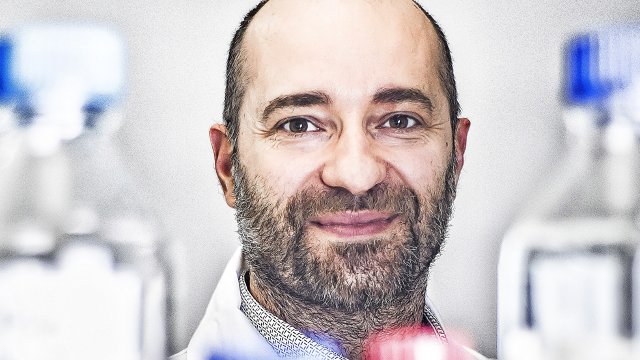 This agreement concerns exclusively the program related to rheumatoid polyarthritis, which is still in the preclinical stage. Imcyse CEO Denis Bedoret explains: "It is rare that such an agreement is signed early in the development process, even before we have selected the molecule for which we have any clinical data".
It is a demonstration of the almost revolutionary potential of their approach to autoimmune diseases. It is through this agreement that Imcyse hopes to complete the preclinical phase of its program. Pfizer, for its part, hopes to take control of the first clinical study. A financial reward will be offered each time the product passes a stage. In addition to the upfront fee, which Pfizer does not want to disclose, the amounts could go up to $180 million, and once the product reaches the commercial stage, it will be a traditional royalty-based approach.
A stake in the biotech capital and membership of the scientific committee is also being considered by Pfizer. A financing round is currently being conducted by Imcyse and they are seeking to secure around 35 million euros, two thirds of which has already been secured through Pfizer's participation. In the coming months, Imcyse will seek to fill the missing third with new investors.
Sources: La Libre Belgique (2021), Trends-Tendance (2021)
Imcyse retained our CFO-as-a-Service in the past to support its transition from research to development company and look for new funds to launch their first clinical trials. We have provided them our expertise and have advised them on their funding strategy:
Funding Strategy: define the pre-money value, the current and the future needs/use of funds

Marketing: review financial and marketing documents (financial plan, tagline, elevator pitch, executive summary, slide deck, etc.)

Targets: list the potential investors and identify the potential lead investors

Term Sheet: lead the negotiation (pre-money and level of funds)

Due Diligence: finalise the data room and share the documents

Negotiation: support and close the negotiation (pre-money valuation, shareholders agreement, notarial deeds, etc.)
As a result, Imcyse raised €35M in a series B financing round in 2019 which prepared the ground for the future fundraising with Pfizer in 2021.
Our Key Success Factors:
Significant experience in funding and valuation

Knowledge of the sector of activity

Network offering a privileged access to the Belgian ecosystem
beLean.net supports assets valuation and empower healthcare and digital innovation through:
Funding Strategy

Fundraising

M&A

Business and Financial Plan Review

Deal and Due Diligence Support

Subsidies and Grants
Need any support in your funding?
Contact us to get more information: