Pharmaceutical companies used to be eager buyers of technology. But in recent years, biotech platforms have benefited from easier access to capital as independent entities, eliminating the need to sell. At the same time, biopharma companies large and small are realizing that building a platform is better than focusing on a single product or production technology and overall minimizes risk and cost.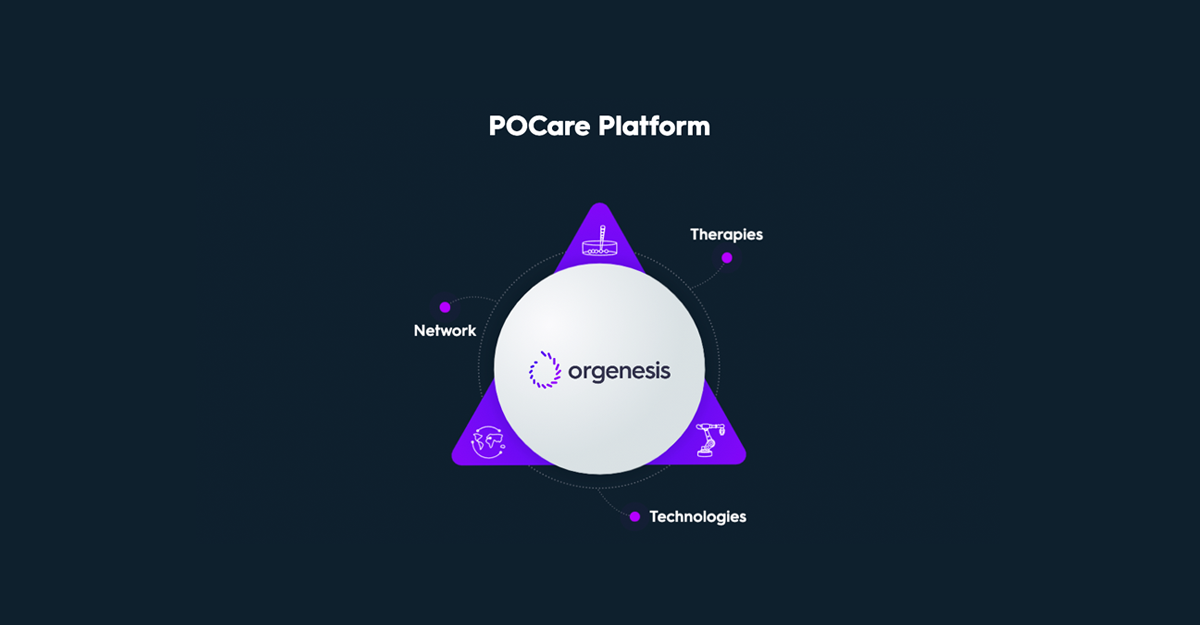 As a result, the biotech platform and its backers have become more involved in the game-perhaps with higher valuations-and have found innovative ways to grant pharmaceutical companies access to breakthrough platforms.
In the first quarter of 2021, Orgenesis managed to achieve a revenue of 9.4 million dollars, which represents an increase of 400%. This reflects the initial success of the POCare platform. 
The first quarter results illustrate the potential of the new POCare strategy, as evidenced by the more than fourfold increase in revenue for the first quarter of 2021. This growth is a direct result of long-term contracts with Orgenesis' regional partners, who are working to advance their therapeutic pipeline and increase manufacturing capacity in their respective territories. While Orgenesis is in the early stages of deployment, the company achieved positive operating income for the quarter and is working aggressively towards a goal of building a sustainable and profitable long-term business model, which the company believes is achievable given the scalability of their POCare strategy. Orgenesis has also maintained a strong balance sheet with $41.8 million in cash as of March 31, 2021.
The goal of the POCare platform is to provide life-changing treatments to large numbers of patients at reduced costs in a point-of-care setting. Initially, POCare is focusing on autologous cellular immunotherapies, treatments for metabolic diseases, antiviral diseases and tissue regeneration. To this end, the company has built a robust therapeutic pipeline, which includes more than 30 advanced cell and gene therapies. Orgenesis continues to develop this pipeline through their growing partnerships with researchers, commercial partners and hospitals. For example, in March, the company entered into a second phase of collaboration with the Hospital Infantil Universitario Niño Jesús in Madrid with an exclusive license to commercialize the solid tumor therapy Celyvir. At the same time, they have invested in new point-of-care technologies that can be integrated into their new Orgenesis Mobile Treatment Units and Laboratories (OMPUL).
The POCare network continues to be expanded, which includes facilities in various countries in North America, Europe, Asia and the Middle East. As an example, Orgenesis recently began a collaboration with the Bambino Gesù Children's Hospital in Rome to establish a Point of Care cell therapy center. Further updates will be provided as the therapeutic pipeline progresses, the network of hospitals expands, and OMPULs roll out worldwide.
Given the early stage of the POCare network, the company's reported revenues reflect only the first phase of  JV partnerships as they establish systems and point-of-care capabilities for partners. At the same time, these partners are investing in personnel, regulatory expenses and infrastructure in their respective territories as a foundation for advancing the therapeutic pipeline. As the JV partners progress to commercial production of cell therapies, the company expects to continue to generate revenue by supporting them, as well as future royalties. Orgenesis believes that this is a highly scalable model, with risks significantly reduced by the outside capital of their partners.
Sources: Orgenesis (2021), Biopharma Dealmakers (2016)
---
beLean.net is a CFO-as-a-Service offering long-term support in strategy, finance and management for entrepreneurs and investors active in Life Science & Technology.
We are the Walloon reference accelerator in the field of health biotechnology and medical technologies active in Europe. Our mission as part-time CFO is to support our clients to free them up time so that they can focus on their core business.
Need support in finance management?
---
Contact us to get more information: