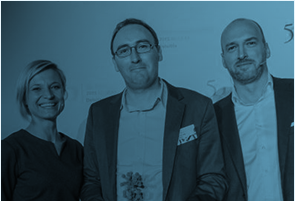 The Deloitte Technology Fast 50 competition is an annual selection of the 50 fastest-growing technology companies within Belgium. The initiative is designed to encourage and promote entrepreneurial, fast-growing technology companies.
On Wednesday 19th of November 2015, OncoDNA was named "Most Disruptive Innovator" in the Rising Star category.
This award recognises companies that have developed a product or services wich makes very high-end technology accessible for wide application and use.
https://www.oncodna.com/en/news/voted-disruptive-innovator-2015-deloitte/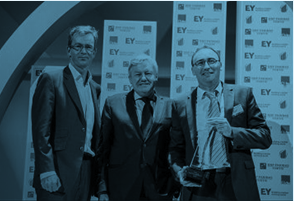 « OncoDNA, The Cancer Theranostic Company is a European start-up created in 2012, offering a customized approach to cancer treatment through a unique combination of DNA sequencing and molecular pathology. More than 2,000 patients in 50 countries have already benefited from OncoDEEP, the decision-support tool dedicated to oncologists. With its OncoSHARE platform, the company offers improved communication between the patient, the oncologist, the oncologist expert community and OncoDNA ».
Source : Ernst & Young press release, 19/10/2015
https://www.oncodna.com/en/news/voted-entreprise-prometteuse-de-lannee-2015-ernst-young/